Here are the most relevant news in technology and startups from November 15 to November 19.
Grammarly Becomes America's 10th Most Valuable Startup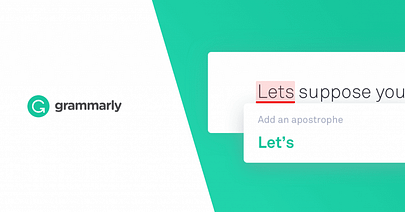 Grammarly Inc., the software developer behind a popular copywriting assistant, raised $ 200 million, with a valuation of $ 13 billion, making it the 10th most valuable startup in the country.
When Grammarly started in 2009, it focused more on correcting the most common grammar mistakes. Now, it offers edits on everything from tone and inclusive language suggestions to conciseness and clarity.
Grammarly says it will invest part of the $ 200 million it just raised to promote user trust and personalization. The startup has plans to analyze the way its users typically communicate on different platforms and apply that to their suggestions in the future.
Source: TechCrunch
Crypto firm Paradigm debuts monster $ 2.5 billion fund
Paradigm, a VC crypto firm founded in 2018 by Coinbase co-founder Fred Ehrsam and former Sequoia Capital partner Matt Huang, has closed its latest fund. The firm announced a hedge fund of $ 2.5 billion, the largest crypto fund in history.
Some of Paradigm's most prominent investments include FTX, Coinbase, BlockFi, Maker, Uniswap, and Sky Mavis.
"This new fund and its size reflect that cryptocurrencies are the most exciting frontier in technology," the company's co-founders said in a post.
Source: TechCrunch
Twitter Blue, the subscription that allows you to undo tweets, change the icon and even apply themes
The social network Twitter has announced the new version for the United States and New Zealand of its Twitter Blue subscription model. According to a statement, the paid version of the application will allow users to access special services at a price of USD $ 2.99 per month.
This limited access is intended to reinforce Twitter's premium features, a set of add-ons that allow you to get the most out of the app.
Source: Morning Brew
To learn more follow us on any of our social networks like @DaCodes
Listen to our new podcast " Hello World " available on all platforms!