After a year of many changes in the way we use technology, this first season of Hello World had us talk with leaders in development, startups and the world of innovation about how their teams and customers are reacting to this new system. operational at work and in life.
Guests from well-known companies such as Mercedes Benz and El Financiero as well as growing startups such as WeeSign and Escoolar shared incredible knowledge and lessons about solving big problems, the relationship between success and failure, and the future of technology. We share a brief summary of season 1 of Hello World.
Episode 1: The Beginning with Carlos Vela, Co-Founder of DaCodes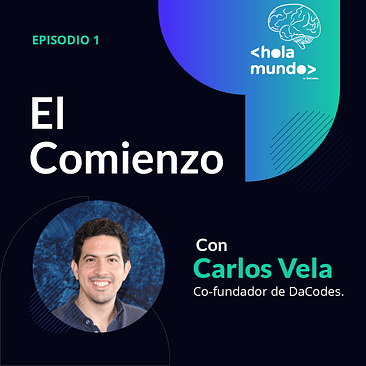 In this first episode of Hello World, with Mauricio Moreno and Carlos Vela we share our beginnings in the world of software development and the obstacles we had to overcome to get to where we are today. We cover a variety of topics, from artificial intelligence to the power of social media and its scalability.