We share the most relevant news in technology and startups from October 11 to October 15.
Vladimir Putin backs cryptocurrencies as a means of payment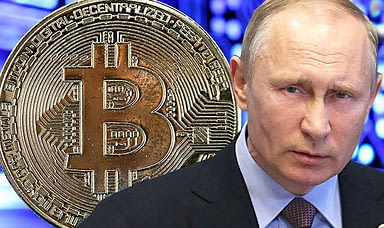 Russian President Vladimir Putin considers cryptocurrencies such as bitcoin "to have value", although he has expressed doubts that they could one day serve to support commercial exchanges such as oil.
In this sense, when asked about whether cryptocurrencies could become an alternative to the dollar for oil trading, the Russian president stressed that "it is too early to talk about the trading of energy resources in crypto"
Source: Bloomberg BusinessWeek
Europe wants to ban facial recognition
The European Parliament has called on European Union lawmakers to ban automated facial recognition in public spaces and to enforce stricter measures for police use of artificial intelligence.
MEPs said citizens should only be monitored when suspected of a crime. They cited concerns about algorithmic bias in artificial intelligence and argued that both human oversight and legal protections are necessary to avoid discrimination. Politicians noted that there is evidence to suggest that identification systems based on artificial intelligence misidentify ethnic minority groups, LGBTI + people, older people and women.
Source: Morning Brew
Amazon is working on a smart refrigerator that tracks what's inside
According to Insider, the company has been working on a smart refrigerator that can monitor items and help you order new foods.
The refrigerator would monitor the items inside and control your shopping habits. If you run out of something you buy frequently, the refrigerator will notify you and make it easy for you to order through Whole Foods or Amazon Fresh. They may also offer you recipe suggestions.
So far the company has reportedly spent more than $ 50 million. Still, there is no guarantee that this smart refrigerator will hit the market.
Source: Morning Brew
Karma, the AI ​​shopping assistant, raises $ 25 million in funding
Artificial intelligence purchasing assistant Karma announced that it has raised $ 25 million in Series A funds led by Target Global followed by MoreTech Ventures, with participation from existing investors including NFX and Altair Capital. Karma allows users to plan their next purchases online, receive notifications about inventory and price updates in real time, access coupons, and get an automatic refund.
Karma currently has around three million customers and 650,000 monthly active users. Their user base has grown 15-20% month over month, and Karma users have saved a total of more than $ 144 million so far this year.
With this latest round of funding, the startup will focus on doubling the size of its team. They also plan to add more features and continue to invest in artificial intelligence and machine learning. Additionally, Karma will focus on finding ways to grow its user base.
Source: TechCrunch
To learn more follow us on any of our social networks like @DaCodes 
Listen to our new podcast "Hola Mundo" available on all platforms!