Here are the most relevant news in technology and startups from September 13 to September 17.
Intuit buys Mailchimp for $ 12 billion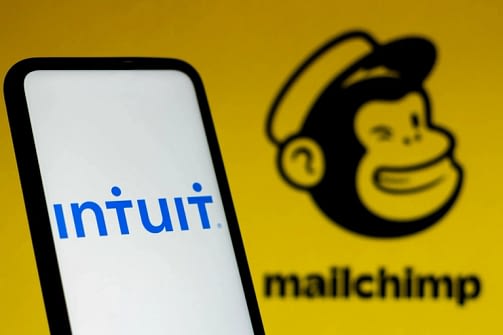 Mailchimp was founded in Atlanta in 2001 and has 13 million users, from SMBs to Fortune 100 companies. Together, the two firms plan to help companies market their businesses online and manage customer relationships.
As part of the agreement, Mailchimp will work with QuickBooks, Intuit's accounting software, to help small and medium-sized businesses acquire and retain customers, Intuit CEO Sasan Goodarzi said in a statement.
Mailchimp has "a lot of customer data and we have all the purchase data," Goodarzi said. "The magic is putting these two together."
Mailchimp's $ 12 billion purchase of Intuit comes nine months after the company acquired Credit Karma for $ 8.1 billion.
Source: CNN
SoftBank will create a $ 3 billion fund for Latin American technology companies.
This week, the Japanese investment conglomerate announces the launch of SoftBank Latin America Fund II, its second private investment fund dedicated to technology companies located in LATAM. SoftBank is launching the new fund with an initial commitment of $ 3 billion.
"Fund II will explore options to raise additional capital," SoftBank said in a statement.
The new fund builds on SoftBank's $ 5 billion Latin America Fund, which was first announced in March 2019.
Fund II intends to support technology-enabled companies in all countries and industries at every stage of their development, throughout Latin America, with a focus on e-commerce, digital financial services, healthcare, education, business software, among others.
In a statement, SoftBank president and CEO Masayoshi Son described Latin America as "one of the most important economic regions in the world."
Source: TechCrunch
Canva raises $ 200 million at a valuation of $ 40 billion
Australian graphic design company Canva has grown into one of the largest privately owned companies in the world after being valued at $ 40 billion.
This week Canva received a new round of private equity investment of $ 200 million, more than double the value of the company in five months.
According to business data provider CB Insights, Canva's $ 40 billion valuation makes it the fifth most valuable startup in the world, behind ByteDance, Stripe, SpaceX and Klarna.
The funding also places its co-founders among the 10 richest people in Australia.
Canva has more than 60 million monthly active users in 190 countries, with big name companies on the business plan. This includes Salesforce, Marriott International, PayPal, and American Airlines. Canva expects to exceed $ 1 billion in annual revenue by the end of 2021. More than 500,000 teams are paying for the product in some way.
Source: TechCrunch
Discord raised $ 500 million dollars, raising its valuation to $ 15 billion.
San Francisco-based Discord is especially popular with video gamers, but has spread to everything from study groups to art communities. It now has more than 150 million monthly active users, who use the service to communicate via voice, video, and text.
The deal values ​​Discord at around $ 15 billion. That's more than double the $ 7 billion price investors gave the company during a funding round last year.
In an emailed statement, Jason Citron, Discord's co-founder and CEO, said the new capital will be used "to invest in new features and tools" and expand the company's workforce.
Source: Bloomberg
To learn more follow us on any of our social networks
Listen to our new podcast "Hola Mundo" available on all platforms!