Here are the most relevant news in technology and startups from August 06 to September 10.
El Salvador becomes the first country in the world to adopt Bitcoin as a legal tender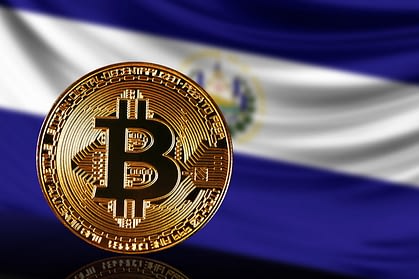 Since this September 7, El Salvador became the first country to adopt bitcoin as a legal tender, in a movement that has caused the nation and many other countries to debate the opportunities and dangers of cryptocurrencies.
As of this Tuesday, Salvadoran companies and businesses are obliged, as far as possible, to accept the controversial digital currencies as a form of payment.
The government has presented the measure as a way to boost economic development and employment and benefit those who send remittances. However, polls suggest that Salvadorans are not prepared for this and international organizations such as the World Bank and the International Monetary Fund have warned against its adoption.
Source: BCC
PayPal acquires Japanese unicorn Paidy
PayPal, the US online payments company, has agreed to buy Paidy, a Tokyo group based on the "buy now, pay later" (BNPL) system, for 300 billion yen (2.3 billion yen). euros). The transaction is expected to be completed in the fourth quarter of 2021.
Paidy is basically a two-sided payment service, acting as an intermediary between consumers and merchants in Japan.
Japan is the third largest e-commerce market in the world, so this is a significant move by PayPal to gain more market share.
Source: TechCrunch
Fintech Varo Bank triples its valuation to $ 2.5 billion
Varo Bank, the first consumer fintech company to receive a national banking charter from the Office of the Comptroller of the Currency, announced this morning that it has raised $ 510 million in a Series E funding round with a valuation of $ 2.5 billion. Dollars.
The funding comes nearly seven months after the fintech raised $ 63 million in a round led by NBA star Russell Westbrook.
Varo's products include Varo Advance, which allows qualifying customers to get credit of up to $ 100 in seconds from its mobile app, and Varo Believe, an upcoming credit card program with a flexible security deposit and zero fees.
The fintech said it would use the funds raised to grow its customer base and invest in product and technology innovation.
Source: TechCrunch
Facebook and Ray-Ban present their new smart glasses
Facebook and Ray-Ban launched the Ray-Ban Stories, smart glasses that offer you a unique way to capture photos and video. These lenses will start at $ 299.
The smart glasses stand out for their double 5 megapixel camera. These will allow you to capture photos and record videos of up to 30 seconds in length in a more comfortable way and with a first-person point of view.
The Facebook and Ray-Ban glasses are configured to the smartphone through an app. The application synchronizes all the content captured with the Ray-Ban Stories and allows to export the images or videos to the gallery. It is also possible to share the content through Facebook, Instagram, WhatsApp, TikTok, Twitter and other apps.
Source: TechCrunch
To learn more follow us on any of our social networks like @DaCodes 
Listen to our new podcast"Hola Mundo" available on all platforms!