Here are the most relevant news in technology and startups from August 30 to September 3.
China bans minors from playing online video games on weekdays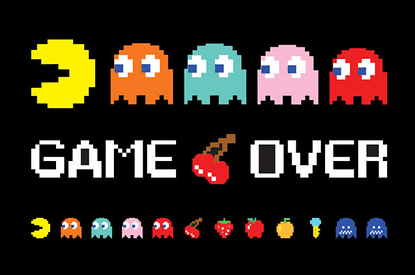 The Chinese government has announced a new law that limits access to video games for minors: they will only be able to play for one hour on Fridays, Saturdays and Sundays, from 8:00 p.m. to 9:00 p.m. That is, the playing time will be a maximum of three hours a week.
The goal of the Chinese authorities is to combat video game addiction, a growing problem among the younger population.
How will it work? All online video games will be connected to an "anti-addiction" system operated by the NPPA through real name registration. Tencent, the world's largest video game company, has already started using facial recognition technology to verify users.
Source: CNN
Apollo Completes $ 5 Billion Acquisition of Verizon Media, Now Known as Yahoo
Apollo Global Management announced this week that it has completed the acquisition of Yahoo (formerly known as Verizon Media Group). The deal is worth $ 5 billion, with $ 4.25 billion in cash, plus preferred interest of $ 750 million.
In addition to the proprietary properties of Yahoo (Mail, Sports, Finance), the group also includes TechCrunch; AOL; Xataka brand and interactive media, RYOT. In total, the brand encompasses around 900 million monthly active users worldwide and is currently the third-largest internet property, according to figures from Apollo.
Source: TechCrunch
Steph Curry goes into the NFTs with the purchase of $ 180,000 of a token from the Bored Ape Yacht Club collection
Bored Ape Yacht Club is a 10,000-piece collection about mutant apes established on the ethereum cryptocurrency blockchain.
The three-time champion and two-time NBA MVP made the purchase for the equivalent of 55 ethereums, according to BAYC's profile on the OpenSea auction platform.
The ape that Curry bought is one of the rarest in the collection, because of the 10,000 only 1% wear tweed suits, 3% have zombie eyes, 5% have blue fur, 13% have a yellow background and 23% have boring look.
Bored Ape prices have skyrocketed since the first sale in May. Since its inception, the project has accumulated around 5,400 owners and the average value of an NFT is $ 25 or $ 79,000, Business Insider notes.
Source: Business Insider
Facebook will de-emphasize current events and political content from the News Feed.
Facebook plans to announce that it will downplay political posts and current event content in the News Feed due to negative feedback from users. He also plans to expand testing to limit the amount of political content people see in their News Feeds to more countries outside of the US.
These efforts are part of a gradual effort by Facebook to make the experiences of its users less political and controversial.
They plan to implement these changes gradually, so as not to catch too many news and political editors off guard. It is likely that over time it will expand its tests to more countries.
Source: Morning Brew
To learn more follow us on any of our social networks like @DaCodes 
Listen to our new podcast"Hola Mundo" available on all platforms!